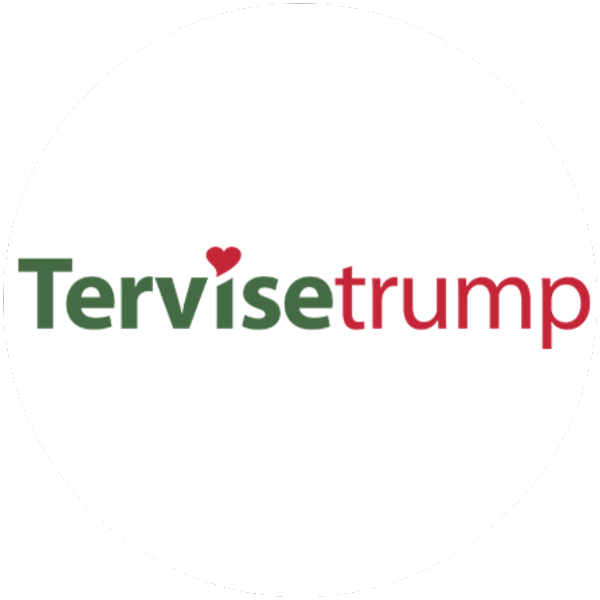 Taula Pharma
High quality, effective and reliable are the keywords that characterize all the products represented by Taula Pharma OÜ. They are developed in accordance with scientific advances in the field of nutrition and the needs of the individual depending on age, gender and individual characteristics, and are produced according to modern pharmaceutical industry standards.
Vitabiotics is an English manufacturer of nutritional supplements with a long history, having been on the market for 50 years. Vitabiotics products have won a number of awards, including twice the Royal Innovation Award.
Vitabiotics supplements contain the essential vitamins, minerals and bioactive elements in optimal quantities to ensure maximum product efficacy and ease of use. The quality of the products and the confidence of the users is based on long experience, an efficient quality system and the involvement of professional experts
The products are available in pharmacies all over Estonia and can be ordered from e-shop , where you can also get expert advice on the products and their use.
Well-sari
The Well range offers a wide range of supplements for the whole family, from babies to grandparents. The Well range includes separate products for children, men and women
Wellbaby is for our littlest ones. Vital vitamins and minerals for babies from 4 months and toddlers up to 5 years
Wellkid chewable tablets are suitable for children from 4 to 12 years of age and contain the additional vitamins and minerals needed by a growing and active child.
The Wellteen range for young people is suitable for ages 13-19 years and includes products for young men and women, as boys and girls are not the same and mature and develop differently into young adults
Wellman is 100% for men! Wellman supplements help to maintain men's health, provide a sense of well-being, support the immune system and help in times of stress. The Wellman range is a specially formulated source of additional vitamins and minerals for men with active lifestyles who value their health and quality of life
Wellwoman is a range of supplements for the modern woman that takes care of her beauty, maintains hormonal balance, provides energy and restores strength and strengthens immunity. Women deserve more than just multivitamins. Wellwoman is a nutritional supplement formulated to meet the needs of a woman's body.
Immunace
How to boost your immunity?
Immunity is the body's useful ability to defend itself against viruses and microbes and to organise defences even after a pathogen has entered the body. Antioxidants - vitamins A, C, E and the minerals zinc, selenium, copper and iron - play a special role in the immune system.
During a period of viral illness, Immunace is a very necessary food supplement, as it contains the necessary vitamins and minerals to enable the immune system to function effectively and protect the body.
Neurozan
Memory and attention
The brain needs vitamins and minerals. Intense mental work and a busy life put a lot of extra strain on the brain. In times of prolonged stress, changes in the body's metabolism occur, which also reduce the brain's alertness and reduce the quality of sleep. Energy and oxygen are needed for effective brain activity. The brain's energy needs increase significantly during periods of intense study or stress
Neurozan tablets contain a variety of bioactive elements that support brain function and emotional stability, and are an additional source of vitamins and minerals for the brain.
Perfectil
Perfect beauty
Glowing skin, strong nails and healthy hair are every woman's dream. However, for a beautiful complexion and appearance, pampering and expensive creams are not enough, because beauty starts from the inside out. The health and appearance of your skin, hair and nails depends to a large extent on the nutrients that your body receives, as these bioactive elements act through the bloodstream to supply your skin, hair and nails with the necessary nutrients, which is why the Perfectil range is more effective than any top-up.
A beautiful look makes you feel good and gives you confidence. Choose the Perfectil range of beauty vitamins to suit you.
Superfoods Natures Best
Timeless and reliable - supplements from nature
Highly nutritious natural food supplements that benefit our body's functions and have been used naturally by humans for thousands of years.
Sea buckthorn and papaya are both rich in vitamins and minerals. The vitamin C contained in sea buckthorn and papaya contributes to the normal functioning of the immune system and helps reduce fatigue and tiredness. Garlic supports heart function and supports the immune system. Maca supports physical and mental performance and helps maintain sexual activity. Rhodiola helps to adapt to the changes associated with emotional stress and physical exertion. Saffronroot extract helps maintain a positive mood and supports emotional balance and stability. Garcinia is helpful for weight management and maintaining a healthy weight by helping to regulate the levels of appetite-regulating compounds in the body, thereby reducing appetite and inhibiting the conversion of unspent carbohydrates into fat.
Superfoods Natures Best dietary supplements are manufactured using state-of-the-art technologies to ensure that the high value and quality of natural ingredients is maintained and that they meet the demands of modern man's everyday well-being and health.