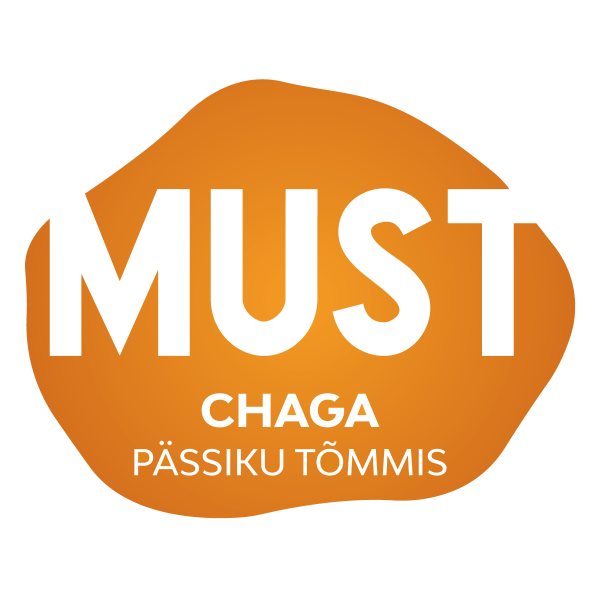 Naturally alive
The best gift is health!
The black ram's breed of the Lahemaa Folklore House is clean. We do not add any other herbs, alcohol, honey or flavour enhancers to our product. We use only naturally and long-grown black ram's mushroom to make our brew.
The Lahemaa Herbarium makes a strong brew that has been matured for 3 days in 0.5 litre and 1 litre refillable bottles. The recommended daily consumption of black ram's heart is 40 ml once a day. For a more intense result, the brew can also be taken twice a day. It can be taken neat or mixed with other drinks
It is advisable to take at least a 1-month course of the supplement. This will allow its effects to rejuvenate the body
Lahemaa, Kuusalu vald, Uuri küla (Lahemaa Pärimuskoda)
What is the Black Ram?
Black ram or chaga is a mushroom known from traditional medicine for its powerful effects. It is also known as birch chaga, birch chaga, black chaga and black chaga. The name black ram probably derives from its hardness, which is the same as that of the head of the black ram (ice ram) It grows as a black hillock and irregularly shaped on the trunk of a birch or several other types of deciduous tree. The lichen grows for a long time in the wild, 10+ years before it starts to show. Only live trees should be harvested. Chaga has been used in folk medicine for thousands of years.
The flesh of this mushroom is golden brown in colour, tough and dense. Removing black chaga from the bark is a relatively complex operation and requires good processing skills.
We are licensed by the Food and Agriculture Board to produce black ram's broth and are also recognised with the 'Local Food of Northern Estonia'label
Supplies
Consuming black ram's horn will keep your body in balance and alleviate various health concerns. It is advisable to take it before breakfast. For a more intense result, the supplement can be taken twice a day. It can be taken on its own or mixed with other drinks.
Black ram's brew should be consumed daily, preferably 40 ml. It is recommended to take at least one month's doses (1 litre). In this way, its effects can invigorate the body. During the first few weeks of use, some users may experience headaches or other rare symptoms due to the effect of the rye in eliminating toxins from the body.
Black ram drinks
Pure brew: the most classic way to use the black ram's brew is to take the brew bottle out of the fridge and pour about 40 ml into a glass. The taste of pure black ram is unfamiliar to many at first, but a large proportion of people soon take to it.
Mild rye tea: mix about 40 ml of black rye brew in warm water for a delicious morning tea. You can also add the brew to your favourite teas to enjoy a different flavour every morning.
Morning coffee: the strong flavour of the coffee hides the distinctive taste of the brew, so you can conveniently combine a daily health shot with your morning routine.
A healthy smoothie: Smoothies are a rising trend, and you don't have to look far for a reason - a wholesome and healthy drink is both healthy and nutritious. Add a dash of blackstrap to your morning smoothie and the result is even healthier!
Refreshing juice . If the flavour of the brew is too bitter for you, try mixing it with grapefruit juice.
Pasteurised milk: This flavour combination is unfamiliar to some, but it is the way many regular users of jerky have chosen to consume it.
Contact
Lahemaa, Kuusalu vald, Uuri küla (Lahemaa Pärimuskoda)