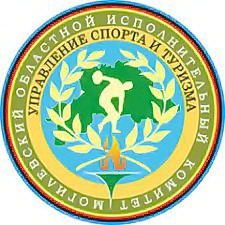 Department of Sports and Tourism of the Mogilev Oblast Executive Committee
Mogilev region is the eastern region of Belarus with rich natural and cultural-historical potential for tourism development, the development of which is under the influence of unfavorable radiation and ecological factor.
The rich historical and cultural heritage and picturesque natural landscapes create conditions for further development of sanatorium-resort service, excursions, recreational, sports tourism in ecologically safe territories.
The sanatorium-resort network of Mogilyov region includes 12 institutions, including 9 health resorts, 2 sanatoriums-preventoriums, 1 children rehabilitation-rehabilitation center. The leading health resorts in the region are the "Lenin sanatorium". Lenin", sanatoriums "Shinnik", "Svisloch", sanatorium-health-improving complex "Dubrovenka", the children's sanatorium in Lapichi.
All kinds of active kinds of tourism are represented in the area, there are walking, cycling, water and skiing tours.
Taking into account the cognitive value and preservation of the historical and cultural heritage, the level of development of the recreational infrastructure and transport accessibility several groups of tourist and excursion centers of Mogilyov region are singled out:
Mogilev (promising tourist and excursion center of international importance);
Bobruisk, Mstislavl (tourist and excursion centers of national importance);
Belynichi, Bykhov, Gorki, Krichev, Slavgorod, Shklov (tourist-excursion centers of regional significance).
Participating with: