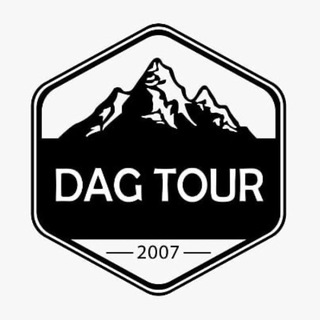 DAG TOUR LTD
Tour operator "Dag Tour" is one of the largest companies in the market of tourist services in the Republic of Dagestan. For more than twelve years of its existence tour operator "Dag Tour" has rightfully earned the place of the best company in Dagestan.
The quality of our services is confirmed by the numerous satisfied customers from all parts of Russia. The brilliant reputation of the company is the result of daily work of highly qualified professionals in their field. Experienced guides and interpreters of "Dag Tour" have many years of experience, a wealth of knowledge and ability to share this knowledge with others. Today, tour operator "Dag Tour" offers its customers a wide variety of services. Departments of the company work with domestic and foreign tourists from 27 countries around the world. In the repertoire of the company there are more than 30 excursions, which are regularly updated and improved.

Tour operator "Doug Tour" provides accommodation and catering services, creates cultural programs, organizes corporate vacations, provides transport services, creates water routes and much more. Due to a wide range of services we successfully cooperate with major companies in Russia and with foreign partners. Quality, stability and constant moving forward is our key to success.

Tour operator "Doug Tour" started its way in 2007. Initially the staff consisted of three people. Gradually, thanks to hard work and desire to organize the best holidays for their customers, the company "Dag Tour" has expanded, created its own printed media and made more and more confident steps in the market of tourist services. There were new routes and excursion plans, the company's repertoire has expanded.

To date, the staff has more than 50 employees, and the broad customer base of the tour operator "Dag Tour" includes city enterprises, educational institutions, trade unions, as well as Russian and foreign clients from almost three dozen countries.
Activity type
Type of tourism
Exhibition Fairground
Moscow, nab Krasnopresnenskaya, 14