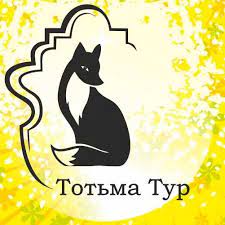 Totma Tour Company
The name Totma comes from Finno-Ugric languages and means "damp land, overgrown with spruce and bushes". The first annalistic mention of Totma refers to the first half of the XII century.
Totma is an exception in many ways. Some 600 kilometers from Moscow and 200 kilometers from Vologda, the capital of the region, the area around Totma is the first place in Russia where salt was harvested and processed as early as the fifteenth century. Since ancient times people were engaged in salt production here, so the name of the first settlement was Usolye Totemskoe.
Up to XVIII century Totma was one of the largest salt towns. Saltworks were kept by rich peasants, then they were owned by the Spaso-Sumorin monastery. In this period, Totma was one of the richest cities.
Then came new trade routes, new salt works in the south. But Totem merchants constantly maintained the high status of the city, organizing numerous maritime expeditions to Siberia, the Far East and America. This is where the fame of the Totem seafarers came from.
Activity type