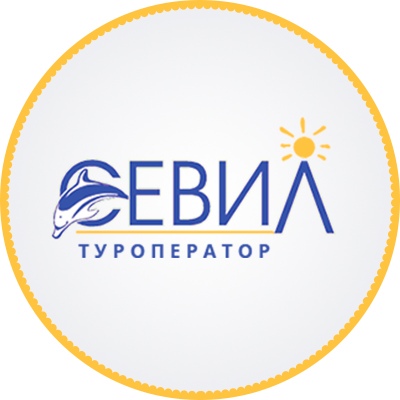 Seville, Tour Operator
Limited Liability Company "SEVIL" (Crimean tour operator) has been successfully operating in the field of tourism since 2005 Our company is actively developing work in the organization of recreation and treatment program "Mother and Child", recreation and treatment for adults, family vacation, veterans and disabled of local conflicts, pensioners, disabled athletes, Chernobyl victims.
Tour operator "SEVIL" has experience of many years of fruitful cooperation with the leading sanatoriums of the Republic of Crimea. Therapeutic and diagnostic base of sanatoriums has a multidisciplinary focus and makes it possible to obtain therapeutic procedures in the following areas: cardiology, obstetrics and gynecology, neurology, otorhinolaryngology, pulmonology, ophthalmology, therapy, pediatrics, traumatology and orthopedics, urology, endocrinology, physiotherapy, exercise therapy and sports medicine, medical massage, functional diagnosis, rehabilitation of population in environmentally unfriendly regions, rehabilitation after illness COVID-19. Staff health resorts in Crimea is staffed by highly qualified professionals who systematically improve their professional skills and effectively combine all therapeutic base and diagnostic equipment with natural factors of the Crimean peninsula: healing mud bathing, sea bathing, sand and air baths, eno and landscape therapy. All accommodation facilities have a license for medical practice.
Also, according to the wishes of the customer, LLC "SEVIL" has all possibilities for the organization of recreation and recreation in the accommodation facilities of different levels of comfort and direction: hotels, guest houses, guest houses.
LLC "SEVIL" guarantees in the objects of accommodation a full range of services in accordance with current standards and regulations. We qualitatively organize vacation and / or spa treatment for all categories of citizens, including children, in the summer and autumn-winter period in children's camps and resorts Evpatoria and other cities of the Republic of Crimea. The package of services, at the request of the customer may include: airfare, rail or road transportation of organized groups; transfer from the point of arrival to the object of accommodation and back; accident insurance, as well as the organization of excursions to all regions of the Republic of Crimea.
Participating with:
Activity type