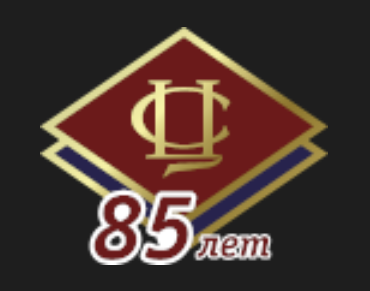 Sanatorium Tsentrosoyuz-Kislovodsk
Sanatorium "Tsentrosoyuz-Kislovodsk " is one of the best health resorts in the heart of the Caucasian Mineral Waters. A modern medical complex with the latest equipment, experienced staff and a remarkable location of the sanatorium in the park zone of Kislovodsk.
Sanatorium in the park area of Kislovodsk
1st park line.
Own exit to the famous National Park "Kislovodsk", 10 minutes walk to the Central Spa Gallery and the Spa Boulevard.
The protected area with landscaping.
The resort is located near the transport arteries - the distance to the international airport -47 km; railway station -1 km.
The abundance of sunny days, lack of winds, mild climate, mild winter, long summer and velvet autumn weather create favorable conditions for year-round recreation at our resort.
Modern therapeutic and diagnostic base, highly qualified medical staff
The sanatorium has its own medical center, staffed with modern diagnostic and therapeutic equipment.
Experienced doctors of the first and highest category are on staff.
Large selection of treatment and recovery programs: basic classic sanatorium program, health programs / tours.
Unique treatment methods have been developed for two specialized treatment areas - cardiology ("Healthy heart") and urology ("Male health").
Clinico-diagnostic base of the sanatorium counts more than 40 kinds of researches.
Own mineral water pump room.
Comfort and convenience
It offers 250 rooms of different categories.
Wi-Fi throughout the resort.
Power supply system "smorgasbord".
Lobby bar services.
Developed infrastructure - stores, pharmacy, ATM, payment terminal, library, billiards.
Impeccable reputation, rich multiyear experience of sanatorium treatment and recreation
Priceless experience and rich tradition of providing spa services for over 80 years!
The sanatorium is recognized as a leader in the spa industry in the categories of "The best sanatorium for implementation of health and medical tourism", "Best sanatorium for family holidays", "Best health resort for the organization of recreational and therapeutic catering".
SPA and Wellness services
Indoor swimming pool with hammam, sauna and jacuzzi.
Outdoor summer pool with heated lounge area.
SPA-salon with an expanded range of services.
Year-round health resort for family holidays
It is possible to come to the resort even with a newborn child.
There are developed programs of treatment and improvement for children from 4 years old.
Open playground, children's room with educators, where you can leave your children while undergoing medical procedures.
Developed sports infrastructure.
Outdoor playground with simulators.
Outdoor multi-purpose playground, tennis court.
Gym with modern equipment and qualified instructors.
Unique animation program with quests, competitions, interactive activities.
Great number of different excursion programs.
Rental of sports equipment.
Participating with:
Activity type
Type of tourism
Exhibition Fairground
Moscow, nab Krasnopresnenskaya, 14