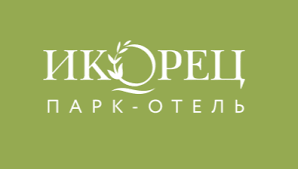 Park Hotel Ikorets
Harmony with nature at one with yourself. In our hotel you will experience peace and relaxation from the hustle and bustle of the modern world.
The concept of the park hotel is inspired by its location and the pristine beauty of nature surrounding the hotel on all sides. The unique atmosphere and history of the surroundings blend seamlessly with the modern design concept of the park-hotel. The design of the hotel combines classical interiors with modern architectural and decorating solutions. Hotel guests can experience comfort worthy of connoisseurs of private design hotels.
Park Hotel Ikorets is an excellent choice for travelers, locals and business people, who are ready to enjoy the aesthetics of a country hotel in the atmosphere of harmony and peace. For families who appreciate the principles of a healthy lifestyle.
This is a wonderful place for creativity and remote work in conditions of comfort and safety. The hotel offers a full modern infrastructure - equipped playground, beach, summer terraces and barbecue areas, eco-trail.
Воронежская область, село Средний Икорец, Курортная ул., 1
Contact
Воронежская область, село Средний Икорец, Курортная ул., 1
Activity type
Exhibition Fairground
Moscow, nab Krasnopresnenskaya, 14