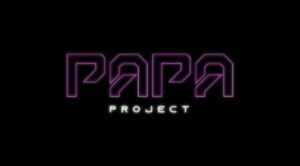 PAPA-Project
Your interactive spaces
PAPA-Project. A glimpse of ourselves inside technology.
Welcome, friends, to the international forum-exhibition "LEisure Leisure 2022"!
PAPA-Project creates interactive spaces that will allow us to qualitatively transform the travel market.
Our joint work will help to combine the heritage of your region, city or country and modern technology, allowing to attract tourists through innovation and technology.
Cooperating with PAPA-Project you can create really unique projects, which will be your visiting card.
Why us?
- 7 directions technology integration.
- Implemented more than 20 interactive spaces have been implemented.
- Our team has invaluable experience in creating spaces that customers like and are popular with the end consumer.
- Our projects are rightly recognized by leading Russian companies.
- For us the client's wishes are the law.
PAPA-Project is able to realize your most ambitious projects, aimed at quality transformation of the tourist potential of your region. Moreover, this is our ultimate goal, which you and I have to bring to life!
Presentation
PAPA-Project is the Organizing Partner of the International Tourism Exhibition "LEISURE LEISURE 2022".
What is PAPA-Project? Creating interactive spaces that become not only an excellent platform for development, but also a competent system of visual communications.
Museums, restaurants, shopping malls, educational spaces, children's areas, Event, Expo - all this is our profile, which could fall in love with any traveler We offer you to look at the tourism industry from a new, high-tech angle: on the organization of a bright Event to multimedia installations, which will become the center of attraction of the tourist flow.
Create together with the PAPA-Project!
Contact Persons


Activity type
Type of tourism
Exhibition Fairground
Moscow, nab Krasnopresnenskaya, 14