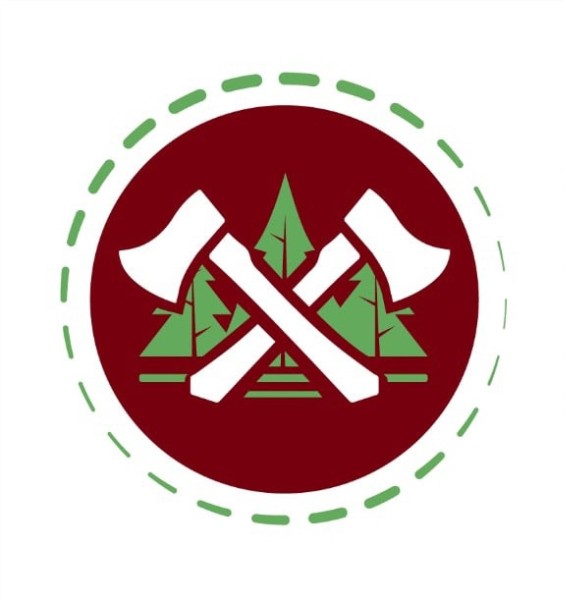 Cultural and Leisure Association of the Nagorny Rural Settlement, Petushinsky District, Vladimir Region
In 1778 the city of Pokrov became a county town. The county consisted of 13 volosts, one of which was Argunovo volost. The village of Argunovo became the birthplace of the first masters of wooden outfits. In the county they were known as Argunovs. Argunovo carving is very unusual. It combined the skill and talent of the man and his state of mind, warmth, love, which he expressed in his work.
In the middle of the 18th century, it was the Argunovs who were considered, of sorts, the exponents of truly Russian common people's artistic tastes.
Argun's carvings were an embodiment of the soul of the Russian man, a manifestation of his best qualities. Their fame spread not only in the Pokrovsky county, but also beyond its borders.
Pavel Gennadyevich Ivashkin is a hereditary woodcarver. In his family, which lived in the Pokrovsky uyezd of the Vladimir province, and then in the Petushinsky district, the skill has been passed down from generation to generation
Almost all the men in the family were carpenters - great-great-grandfather, great-grandfather, grandfather, father and uncle. All of them knew the secrets of Argunov's carving и were members of the Argunov artel.
Pavel Ivashkin has been professionally engaged in woodcarving for over 20 years
He graduated from the Moscow State Academy of Arts and Industry named after S. G. Stroganov. S.G. Stroganov
The master pays much attention to the revival of the art of argun carpenters, who made the Vladimir region famous for its architectural decor, ornate carved platbands and cornices, iconostases, carved furniture.
He works as the Chief Artist of the CCU "Cultural and Leisure Association of the Nagorny Rural Settlement of Petushinsky District, Vladimir Oblast". Has been engaged in artistic craft since 1995 in the Patriarch's workshops, since 2005 - in the workshops at the Pokrovsky orphanage, since 2008 - in the MLC of the Nagorny rural settlement.
Since 2013, the amateur association "Argunov Artel" has been functioning on the basis of the Municipal Entrepreneurship Culture and Entertainment Center of Nagorny Rural Settlement.
The studio-workshop teaches the basics of artistic woodcarving, as well as accumulates extensive material on the history of carpentry, especially Argunov carving, which formed the basis of the exhibition expositions.
Владимирская область, Петушинский р-н, п. Нагорный, ул. Владимирская, д. 1А
Contact
Владимирская область, Петушинский р-н, п. Нагорный, ул. Владимирская, д. 1А
Participating with:
Exhibition Fairground
Moscow, nab Krasnopresnenskaya, 14